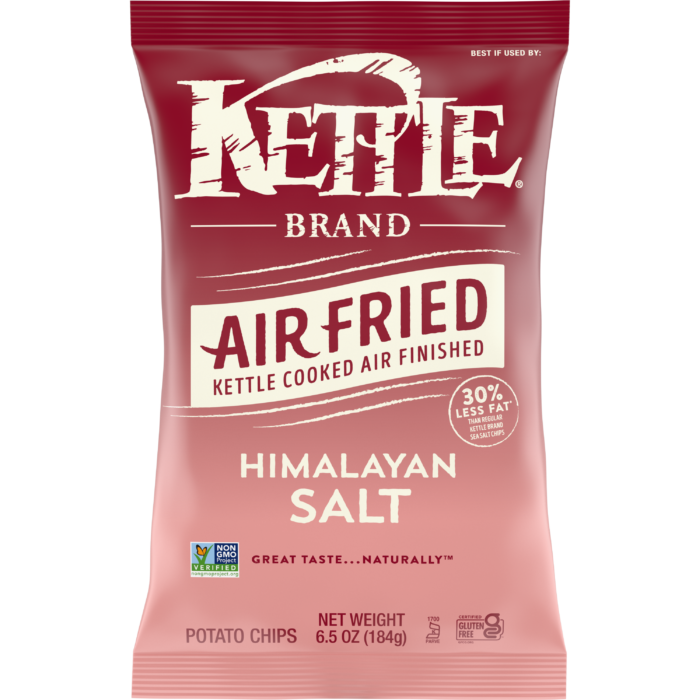 Featured
kettle cooked Air Fried Himalayan Salt
Featured
kettle cooked Air Fried Sea Salt and Vinegar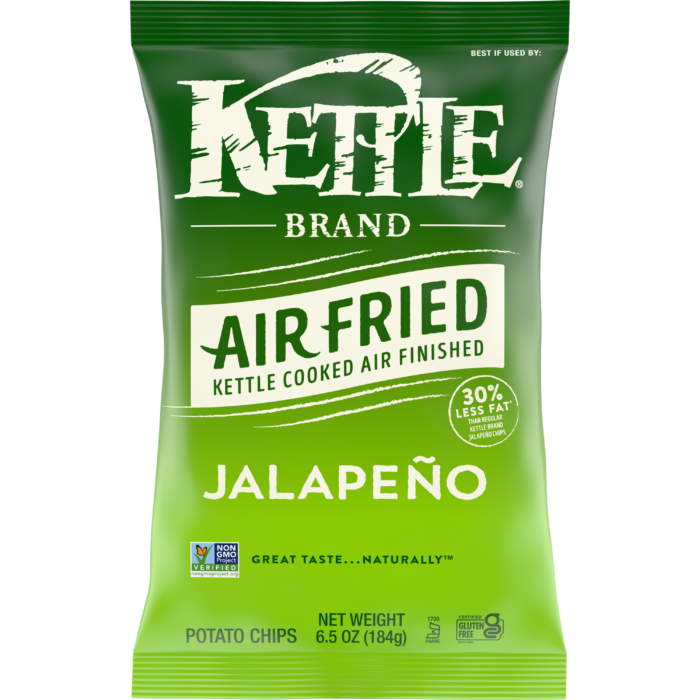 Featured
kettle cooked Air Fried Jalapeno
Kettle Brand Air Fried chips are batch cooked in kettles then air fried for a light and crispy crunch. Their zesty, south-of-the-border flavor is the bold taste you expect from Kettle Brand, with 30% less fat and a lighter texture than our regular Kettle Brand Jalapeno chips.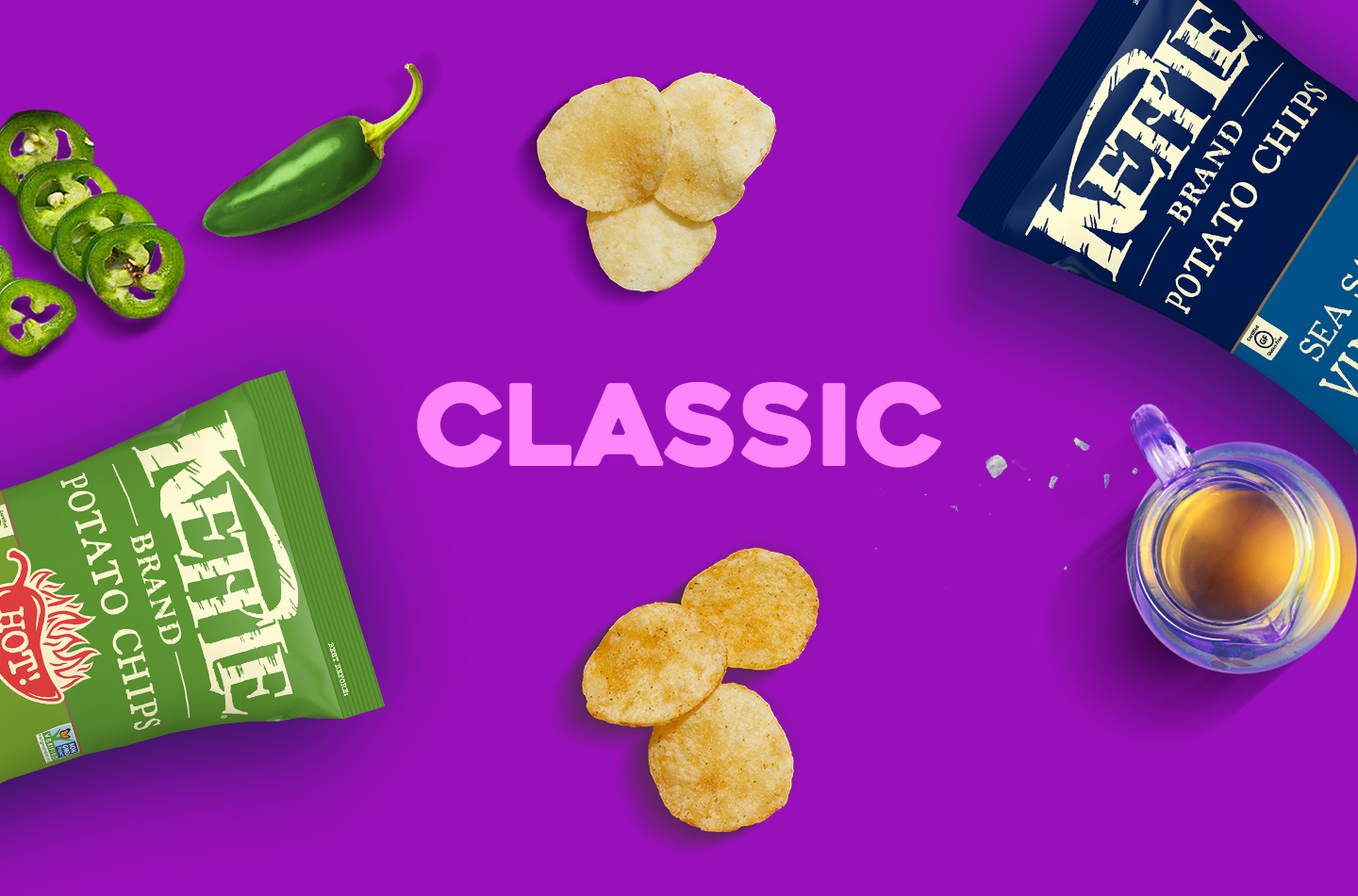 Our classic Chips are made from the whole potato and seasoned with authentic recipes. Cut thick and flavored just past the point of bold, they're extra in a good way.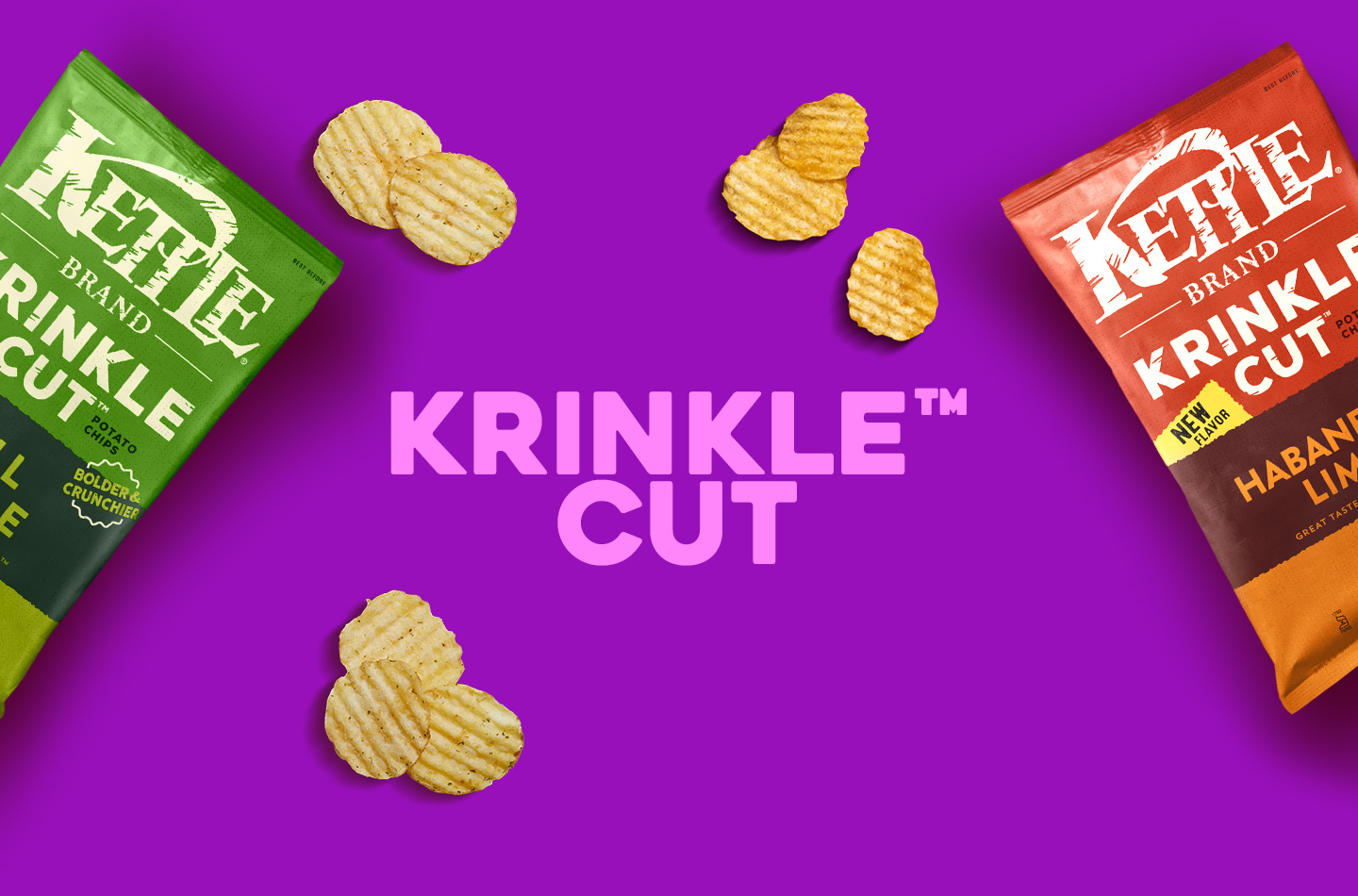 Our Krinkle Cut™ chips are extra crunchy thanks to their thick cut ridges. We haven't found a recipe they're not ready to stand up to.