Meet our Tater Makers!
We've got a thing for potatoes. It's why we partner with a group of farmers who grow the best ones around to make the thick, crunchy Kettle Brand Chips you love. Each potato takes a brief journey before becoming a bag of chips. It starts with a group of dedicated folks who pour their heart and soul into their craft, all while giving back to our communities and the environment.
Want to take a walk in their shoes? Enter the code from the front of your bag to Track your Taters to the farm where they were grown and meet the folks we're proud to call our Tater Makers.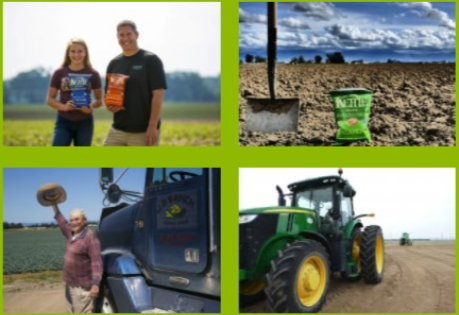 Enter your code to

Track your Taters!
You'll notice two lines of code under Best Before at the top right corner of your bag; simply enter the second, longer code to meet your farmer! It is 10 to 14 digits long.
Ignore spaces, but please include special characters.
No code? Learn more about our taters by browsing the farms of origin below.